I've been knitting again after what feels like a long while.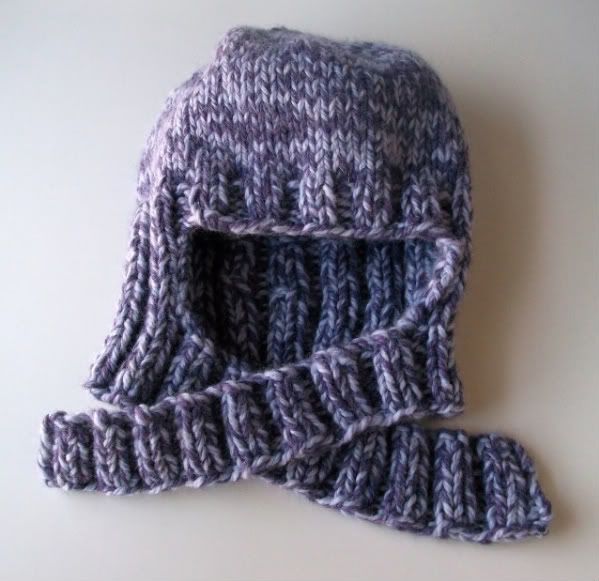 This hat/scarf conglomeration is for Lyra. It is from Knitty's Toasty Topper pattern, which I adore. I didn't make the scarf very wide in the hopes that she will allow it to stay tied beneath her chin. She doesn't have much of a neck yet anyways.
I used some Frog Tree alpaca that my LYS was closing out and it is wonderfully soft and beautifully purple. I only had a tiny bit remaining out of two skeins.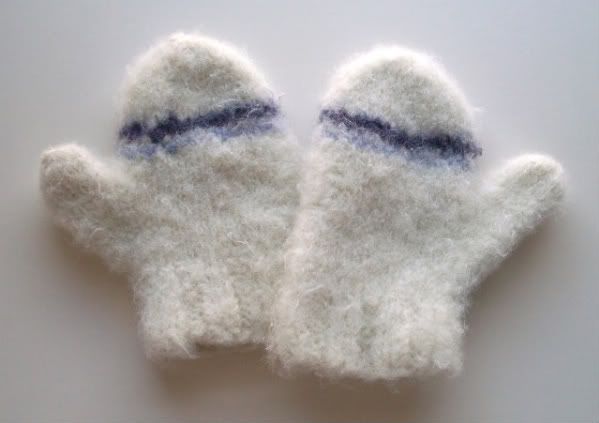 These wee felted mittens are for Lyra too. I used this pattern, in the 4-6 year old size (Lyra is only a year old). They could be felted a bit more but I like where the size is now, they will probably still fit next year. The hat will fit next year too.
This is how they looked before being felted in the washing machine. I'll crochet a chain between the two soon.